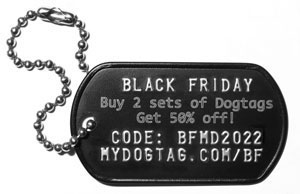 Purchase 1 set of any style of customized Dog Tags and get a 2nd set for free. The second set can even be different from the first! Copy the coupon code BFMD2022 to use in the shopping cart.
Sale valid from Nov 25 through Nov 27, 2022.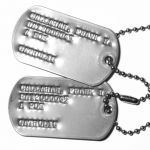 These make sentimental keepsakes for honoring the war service of the veteran in your family. Try our Military Dog Tag templates to recreate Dog Tags from different branches and eras. Replace a long-lost set or make replicas for passing down to children and grand-children.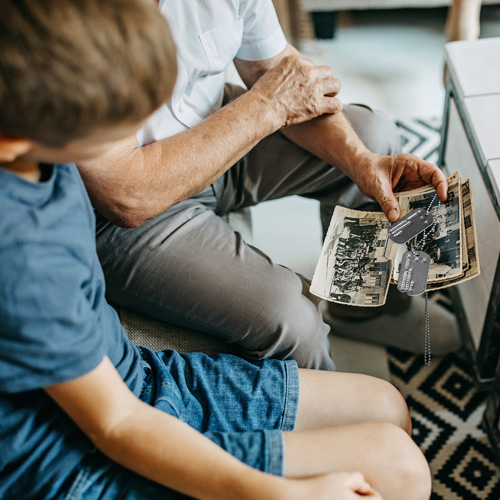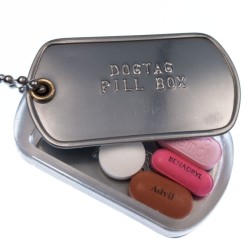 Check out our new Dogtag Pill Box Product! It is Dogtag shaped ¼″ thick acrylic case sandwiched between your 2 custom Dogtags with your personal informaton. The ultimate Every Day Carry mini storage compartment! Put medical info and instructions on the Dogtags and store emergency pills and meds inside! Or Use for SD cards, cash, micro survival gear, keepsakes, etc.
We also have lots of other suggestions on our Dog Tag Ideas page for many other ways to use Dog Tags such as for Medical ID or Pet ID.