Dog tags have changed many times over the years depending on the era and branch of service in which they were issued. To recreate the type of Dogtags you are looking for refer to timeline below and Click on the era of interest (either by conflict name or military branch). Read about the differences between the various eras and branches and then use one of our templates to enter your details and see a preview of your recreated Dog Tags!
For example if you want to recreate your grandfather's Dog Tags who entered boot camp in 1940 and served in the army in WWII, just click on the 1939-1941 link under the ARMY column.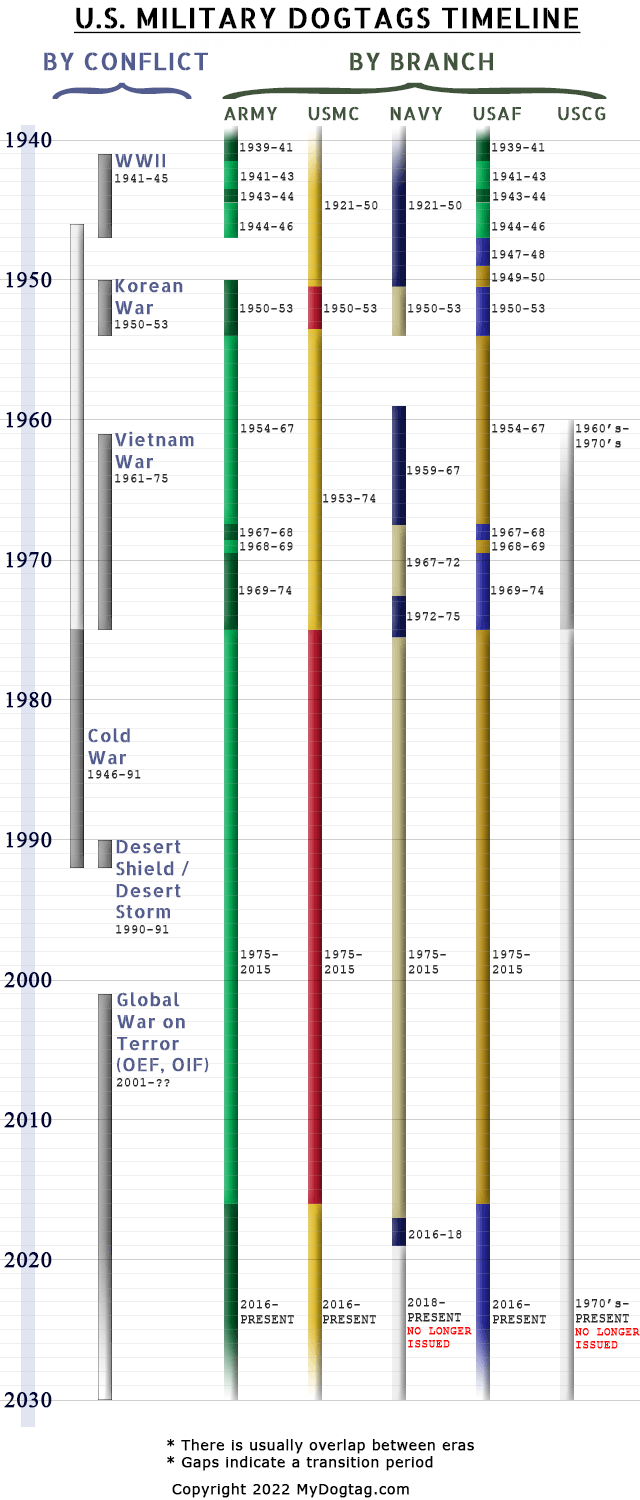 Learn more about Military Dog Tags here. This timeline and our Dogtag templates are based on our own research and the published regulations of the relevant time period, & branch, however many military bases and machine operators continued to make tags using old inventory, equipment, and procedures so it is possible that our template will not exactly match what was issued in some cases. Nevertheless, you can always override the template default settings and make manual adjustments as required (i.e. rolled edge side, hole orientation, density, etc).
Conflict timeline dates are cited from America's Wars published by the Department of Veterans Affairs.