Do you need a picture or custom logo on a Dog Tag? Do you require a font or characters that are not available on our regular embossed Dog Tags? We can put your custom black & white artwork anywhere on a tag, even as background image which you can then emboss over top with your text!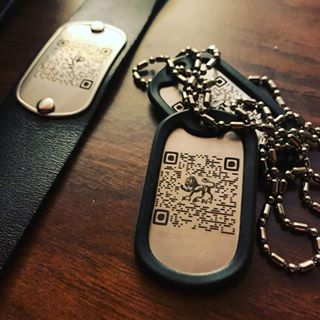 We use a 30Watt Ytterbium Fiber Laser specifically designed for making deep, dark markings on stainless steel. Alternatively the laser can be used to anneal the surface to give it a polished finish, or to remove the black enamel on a black Dog Tag to reveal the silver steel underneath.
Custom laser engraved Dog Tags cost the price of basic embossed Dog Tag set (usually $8.99) plus a $10 per unique image setup fee and $2 per each lasered Dog Tag. Bulk discounts apply.
How do I order Laser Engraved Dog Tags?
To submit a Laser Dog Tag Order follow these steps:
Email orders@mydogtag.com with your black & white artwork or text in .jpg format. We will reply and advise you of its suitability.


Add your Custom Embossed or Blank Dog Tag set to the shopping cart.


Add the Laser Engraving Option to the cart with a quantity corresponding to each tag you want engraved, and the total number of unique images (usually 1).


Pay for your order. Each additional Dog Tag set added per laser design increases the Laser Engraving cost by $4.
Please note we can only laser engrave Steel, Brass and Black Dog Tags. We CANNOT engrave copper Dog Tags.
What are some pricing examples?
What does Laser Engraving look like?
This video shows text being engraved on a stainless steel Canadian Dog Tag:
Here are some samples of laser engraved Dog Tags we've made for other customers: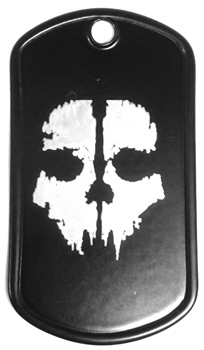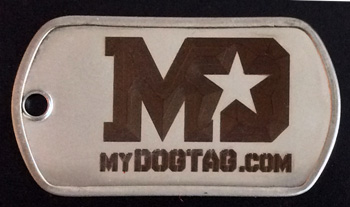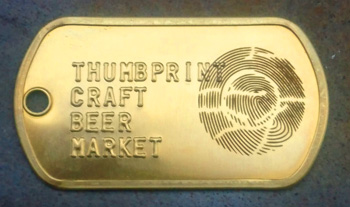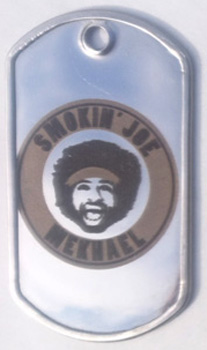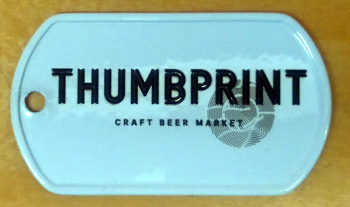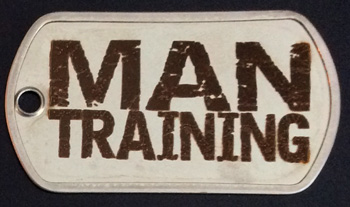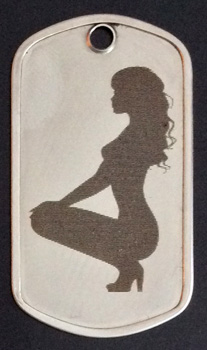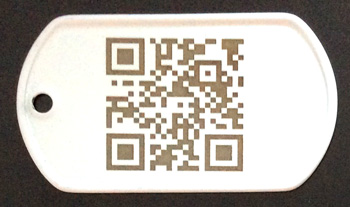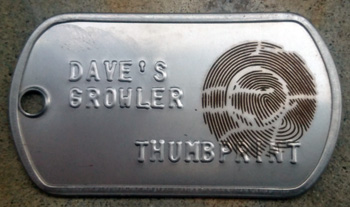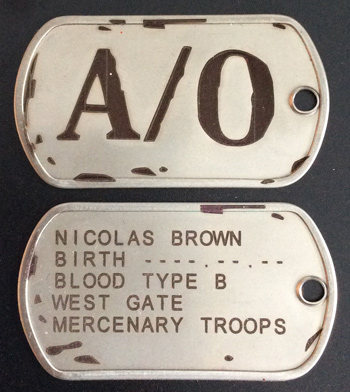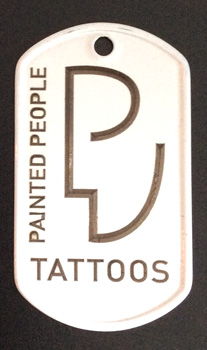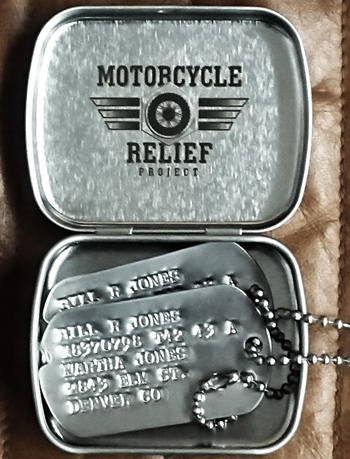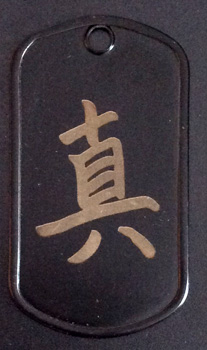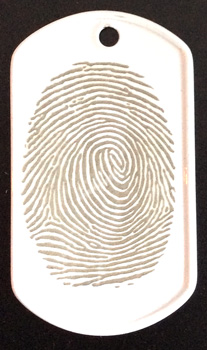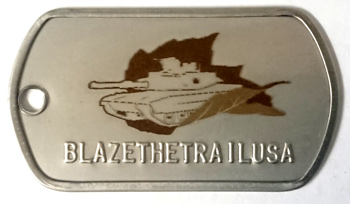 More Laser Engraved Dogtag Photos by MyDogtag.com on Instagram: