Here's how others are using their Camping Gear Dog Tags: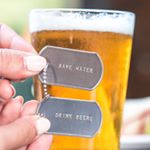 We also offer these Camping Gear Dog Tags related products: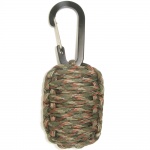 Paracord Survival Kit
Gear I.D. Dog Tags set includes:
Customize to Buy your Camping Gear Dog Tags now!
More Info About Gear I.D. Dog Tags
Protect your expensive gear and equipment with durable and water proof dogtags.
Lost or stolen property has a better chance of being recovered with proper identification. Perfect for keys, luggage, briefcases, sports bags, golf bags, backpacks, purses, lunch boxes, gun cases, tackle boxes, tool kits, etc. Use the first dogtag for identifying information and the second for your favorite quote about your sport or activity!
About Dog Tags from MyDogtag.com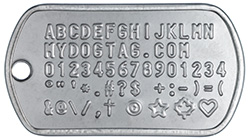 At MyDogtag.com, we provide premium quality mil-spec Dog Tags that will last a lifetime. They are completely customizable so you can easily create your dog tag for a particular use or occasion; A Dogtag is like a blank canvas, whatever you want to put on it, we can make it, we can even laser engrave your custom logo or image!
Choose your Dog Tag style & font, write your custom message, choose your chains, colored silencers, & gift box and then see a preview of what your finished dog tag set will look like before we actually make it!

All orders are shipped within 1 business day and are usually delivered within 1 week (in North America). If you need any assistance creating or ordering your Camping Gear Dog Tags please contact us directly, we are here to help!