Are you sending personalized Dog Tags as a gift directly to the recipient? Send them a special message included on a separate sheet of paper in the package at no extra cost!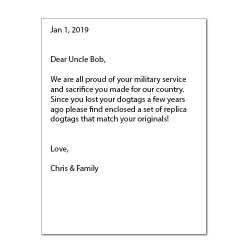 Gifting Personalized Dog Tags to overseas love-ones, friends, and family members is great way to celebrate a special occasion like birthdays, anniversaries, Christmas, Military Draft-letter recreations, etc. Since Dog Tags are such a unique gift, sometimes a bit of an explanation helps the recipient fully appreciate its significance. We are pleased to offer this FREE service to help you convey your special message!
Just fill out the box below as you would write a normal letter with up to 400 characters and include a special date (i.e. birthday, xmas, etc). Only one gift note can be added per order. Sorry but you cannot use special characters or emojis 😞.
---
---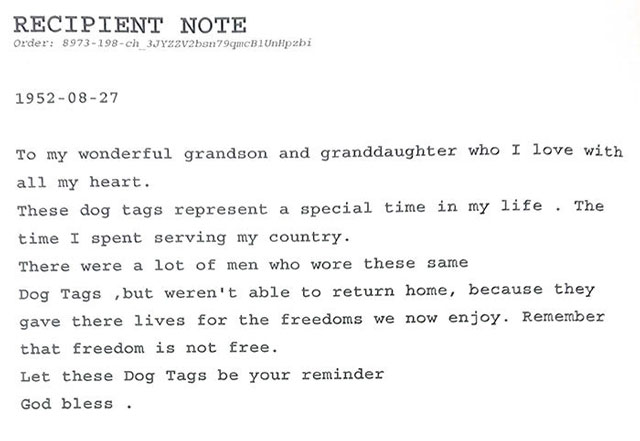 Sample Gift Note from Grandfather