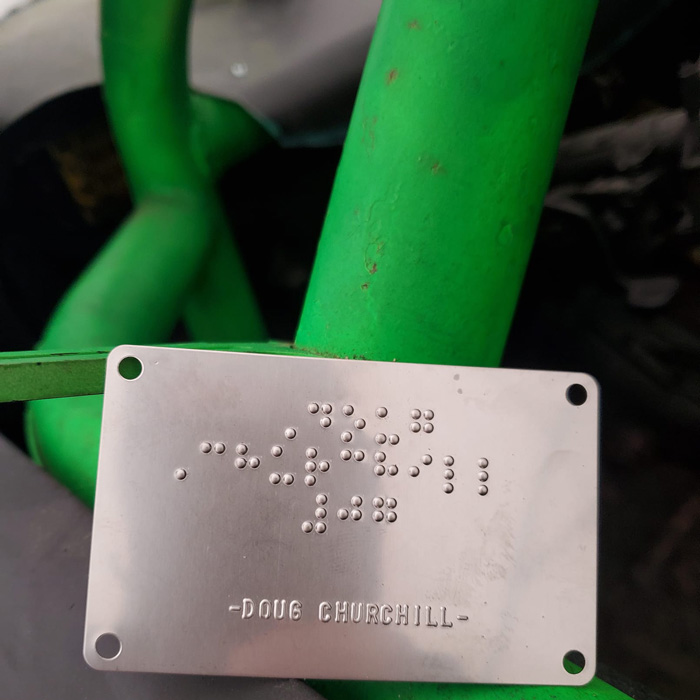 Braille Plate Drivers is a group devoted to facilitating the visually impaired the opportunity to engage with drivers and their race cars via braille plates riveted directly to the cars!
The group is run by race car enthusiast and volunteer Shelby Klinger. In her own words: 
The first Braille Plate I ordered was in 2019 and went on my boyfriend, Adam Tiernan's car for my friend, Emily who is visually impaired. In March of 2020 Braille Plate Drivers officially started with just 25 drivers (mostly our race friends) and has now grown to over 500 drivers all over the US and some in Canada since Sept. 2020! Braille Plates allow those who are visually impaired to have something that's for them at the track since they can't see the cars like we can. The Braille plate has drivers first name, last name, and car number in Braille. This is so those that can't see the car, have something adapted for them to read/know car numbers!
MyDogtag.com is thrilled to provide Shelby and her team with low-cost custom-made steel braille nameplates