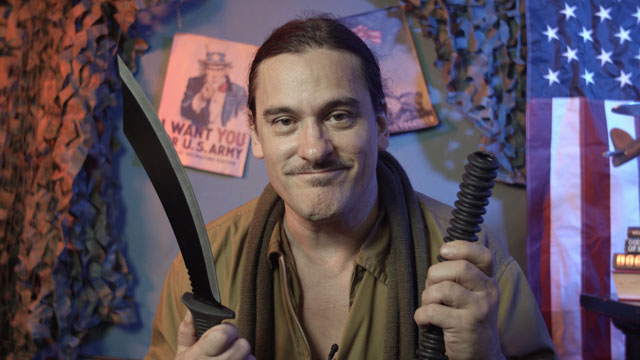 Take a journey back in time as we unravel the little-known history of silencers for military dog tags! In this video MyDogTag takes you from the deadly beaches of World War II to Vietnam and up to the present, revealing the story behind a simple but significant military invention - dog tag silencers.
Step into the boots of a WW2 soldier sneaking behind enemy lines, in an engaging theatrical opening filled with suspense, humor, and a little history. Uncover how necessity and American ingenuity came up with a DIY solution to a life-threatening problem - the clinking noise of dog tags.
Did you know that the first dog tag silencers were made in the field by soldiers or marines?  Or that the US military has only ever officially issued 'silencers' for a specific group's dog tags? You'll discover these facts and more as we dive deep into historical records, documents, and vintage memorabilia.  
Whether you are a military veteran, on active duty, a collector, history buff, military enthusiast, or simply love learning about the stories of surprising inventions and resourcefulness, this video is a must-watch!
And remember 'to always silence your tags before venturing behind enemy lines!'
You can purchase dogtag silencers individually here.