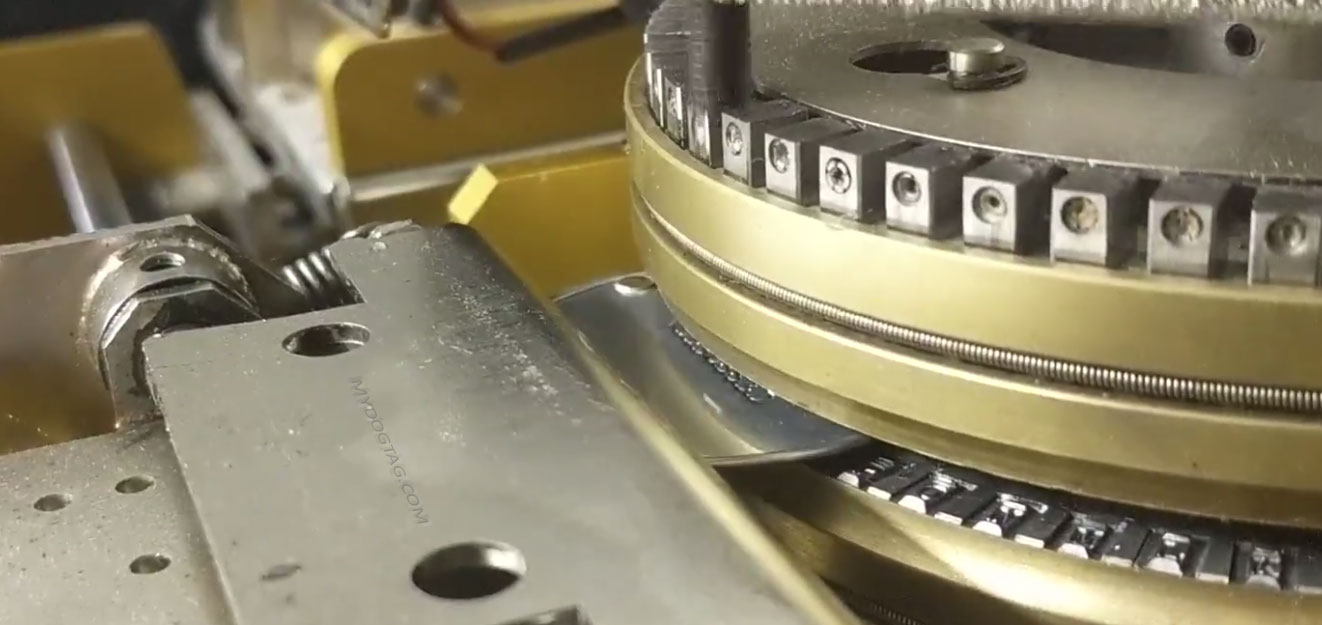 There are a lot of choices, primarily online but also in stores, for civilians and military personnel wanting to get dog tags made.
Ordering online is easy to do with a company like ours, My Dog Tag.  You have many companies to choose from, but we think you will find the best value for your money here and the widest range of options.
For those who want to buy their dog tags in person local army surplus stores often will sell dog tags.  Engraving stores like those in the mall are an option but they won't have embossing or debossing machines so they will not be able to make military regulation tags for you.  You will also need to purchase blank dog tag stock from another source to bring to them.
Where to Get Military Dog Tags
If you are active duty military, you will receive your set of dog tags as soon as possible after you enter active duty.  Replacement sets can be requested from your unit either to correct an error in the information or to replace a lost set.
Due to the time and effort it takes to request replacement dog tags inside the military most personnel will use a commercial service like My Dog Tag.
Our US military dog tags are made to military specification and the ease of ordering, quick processing and shipping times and relatively low cost make it an easy choice for active duty military personnel looking for replacement sets.
Why Get Your Dog Tags Made at My Dog Tag
Range of tag styles to choose from
Industry leading options for marking your tags including braille
See what you get before buying with our online image generator
Customize all aspects of your dog tag set
Easy ordering process
Fast processing and shipping
Great customer service