Marijuana Dog Tags set includes:
2 x Personalized Dog Tags in your choice of metal & color
2 x Ballchains or alternative fasteners
2 x Rubber Silencers in assorted colors and camo patterns
Customize to Buy your Marijuana Activist Dog Tags now!
Marijuana Dog Tags Accessories
Check out some of our other products related to Marijuana Dog Tags: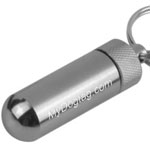 Keychain Capsule / Pill Fob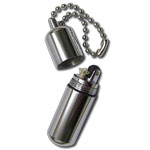 Mini Peanut Lighter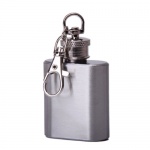 Mini Keychain Flask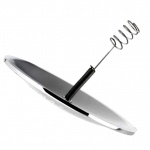 Parabolic Solar Lighter
More Info About Marijuana Dog Tags
Pot use and regulation is a hot topic these days, show your support with our cannabis leaf embossed weed dogtags.
Marijuana dogtags come pre-embossed with a cannabis leaf in the corner, leaving plenty of room for you to add your own pro-pot message.
About Dog Tags from MyDogtag.com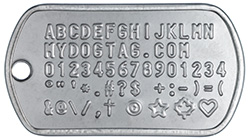 At MyDogtag.com, we provide premium quality mil-spec Dog Tags that will last a lifetime. They are completely customizable so you can easily create your dog tag for a particular use or occasion; A Dogtag is like a blank canvas, whatever you want to put on it, we can make it, we can even laser engrave your custom logo or image!
Choose your Dog Tag style & font, write your custom message, choose your chains, colored silencers, & gift box and then see a preview of what your finished dog tag set will look like before we actually make it!

All orders are shipped within 1 business day and are usually delivered within 1 week (in North America). If you need any assistance creating or ordering your Marijuana Activist Dog Tags please contact us directly, we are here to help!