Make a statement! Profess your loves, leanings, beliefs, skills, hobbies, political affiliation, profession, or philosophical musings.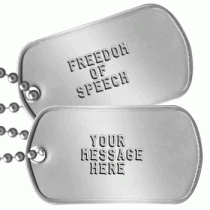 Dog tags aren't just for soldiers... Dogtags make a great gift for men, women and kids! Protect your children and loved ones - dogtags are a trendy ID system that they will love to wear. Add an emegency (I.C.E.) phone number or email address so they will always know how to reach you.
Keep your favourite poem, expression, bible verse, or sentimental tag worn in memory of a loved one close to your heart.
Statement Dog Tags set includes:
2 x Military grade embossed Dogtags in assorted metals & colors.
2 x Stainless Steel Ballchains or alternative fasteners
2 x Rubber Silencers in assorted colors and camo patterns
Get started personalizing your Statement Dog Tags and see what they look like online before ordering.
Not sure what to put on your tags? We have lots of ideas to get you started:
Other people's Inspirational Dog Tags on Instagram: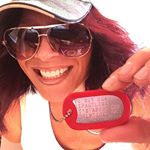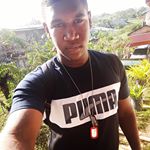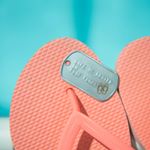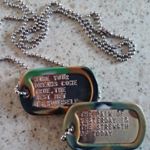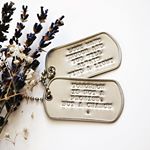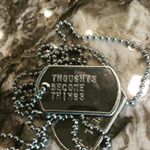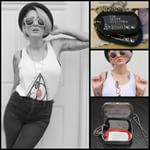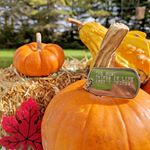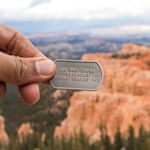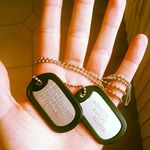 Other people's Tough Guy Dog Tags for Men on Instagram: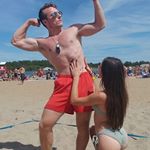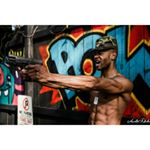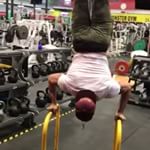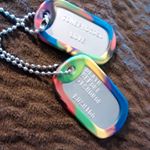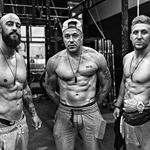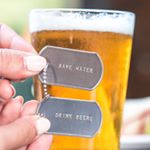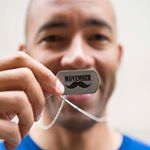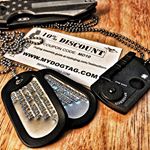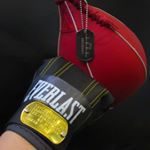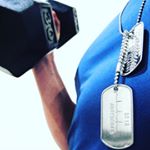 More items related to USA Patriotic Dog Tags:
Other people's Canada Patriotic Dog Tags on Instagram: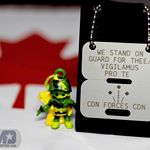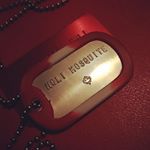 Other people's Earth Dog Tags on Instagram: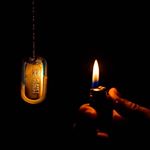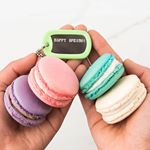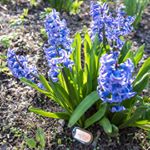 Other people's Group Member Dog Tags on Instagram: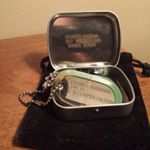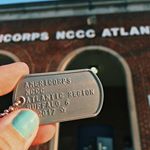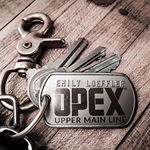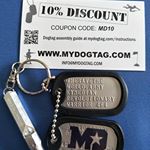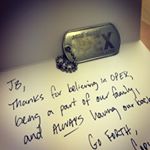 More items related to Spiritual Inspiration Dog Tags: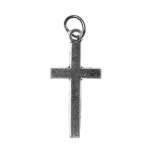 Tiny Antique crucifix pendant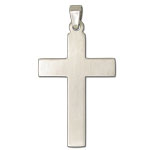 Square crucifix pendant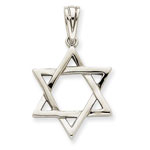 Star of David pendant
Other people's Humor Dog Tags on Instagram: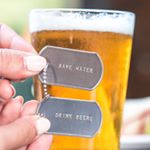 More Info About Statement Dog Tags
At MyDogtag.com we support individual liberty including freedom of speech, choice, religion, orientation, etc. This ideas page includes a spectrum of various ideologies some of which you may or may not agree with, nevertheless we support your right to voice your opionion! More importantly is that we will make your dogtag HOWEVER you design it, we DO NOT censor any words or expressions of thought. We encourage you to choose from an idea above or to create your own without prejudice!
Add Charms to Your Dog Tags
We sell a lot more than just custom dog tags. When you place your dog tag order, consider adding a pendant or charm that adds extra meaning to the message on your tags. You might add a cross, or the Star of David. If you are in the military, you might add a pendant that represents your branch of the armed forces. We also sell other fun and unique charms like a real oceanic white tip shark tooth, and stone arrowheads.
About our Dog Tags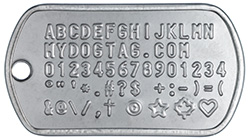 At MyDogtag.com, our goal is to provide the best quality dog tags and service for our customers. Our mil-spec dog tags are stainless steel military specification which means they will last a lifetime, and we offer a variety of materials and colors to choose from. Because our dog tags are completely customizable, you can create any type of dog tag that you need! Not looking for Statement Dog Tags? No problem! We make dogtags for all sorts of reasons, occasions and fashion such as Military Dog Tags, Relationship Tags, Pet ID Dogtags, Military Supporter Dog Tags, Medical ID Tags, Statement Dog Tags, Braille Dog Tags & Signs, Gear I.D. Dog Tags, Scrapbook & Craft Tags, Sports Dog Tags, Paracord Bracelet, Leather Cuff Dogtag, Signs & Nameplates, Costume Dog Tags, Memorial Dog Tags, MilSim Dog Tags, Christian Dog Tags, Marijuana Dog Tags, Gamer & Geek Tags, Special Occasion Tags, Stag Party Dog Tags, Wedding Dog Tags, HipHop Bling Tags, Christmas Dog Tags, Naughty Dog Tags, …whatever you want to put on a dog tag, we can make it!
Preview your Statement Dog Tags before ordering with our online Dog Tag generator. Choose your font and dog tag style, write your custom message, choose your chains, silencers, and gift packaging and then see what your finished dog tag set will look like when it's printed. Be sure to proof-read your information carefully!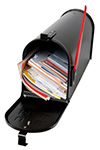 All orders are shipped within 1 business day. If you place your order before 10:00 EST, we can often ship your dog tags on the same day and most of our customers receive their orders within one week. If you need any assistance creating or ordering your Statement Dog Tags please contact us directly. We would love to help!
Still have questions? Please see our FAQ: