Looking for a personalized gift for the special person in your life?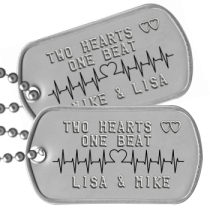 Some people wear their hearts on their sleeves. Why not wear your heart around your neck on a set of custom dog tags? Our dog tags are perfect for any type of relationship -- friendship, boyfriend & girlfriend, husband & wife, and more. Dog tags personalized with a custom heartfelt message make a great gift for any occasion -- birthday, anniversary, Valentine's Day, or just because.
Customize your dog tags with a romantic or cute message, or perhaps an inside joke! Your loved one will cherish the gift of a set of dog tags unique to your relationship. Best of all, our dog tags are very affordable, so you can design a romantic gift without spending a lot of money.
If your significant other is in the military, checkout some of our military sweetheart dogtag ideas!
Relationship Tags set includes:
2 x Military grade embossed Dogtags in assorted metals & colors.
2 x Stainless Steel Ballchains or alternative fasteners
2 x Rubber Silencers in assorted colors and camo patterns
Get started personalizing your Relationship Tags and see what they look like online before ordering.
Not sure what to put on your tags? We have lots of ideas to get you started:
Other people's Boyfriend Dog Tags on Instagram: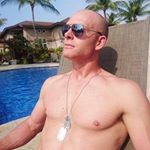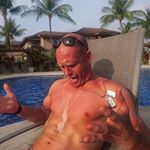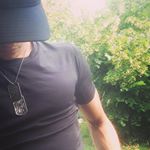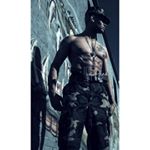 Other people's Girlfriend Dog Tags on Instagram: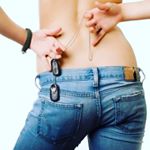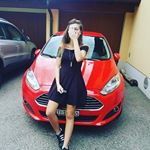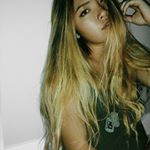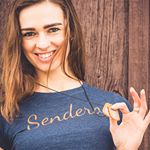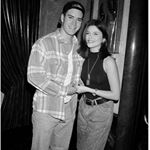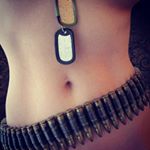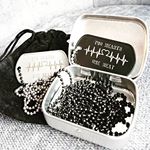 Other people's Long Distance Relationship Dog Tags on Instagram: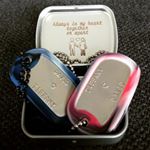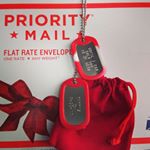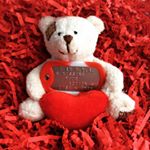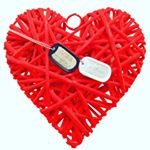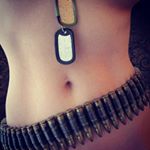 Other people's Proposal Dog Tags on Instagram: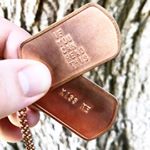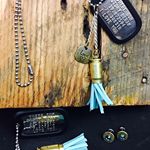 Other people's Proud of My Son Dog Tags on Instagram: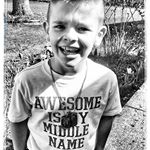 More items related to Fathers Day Dog Tags:
Other people's Mothers Day Dog Tags on Instagram: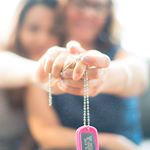 Other people's Best Friends Dog Tags on Instagram: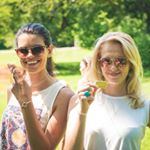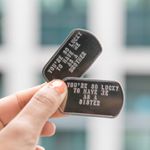 Other people's Spouse Dog Tags on Instagram: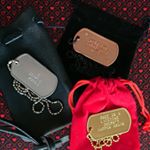 Other people's Heart-throb Dog Tags on Instagram: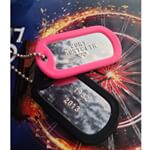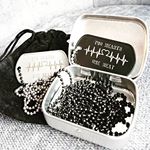 Other people's Naughty Dog Tags on Instagram: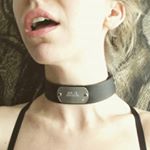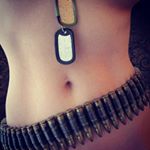 More Info About Relationship Tags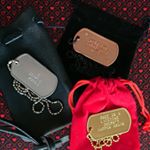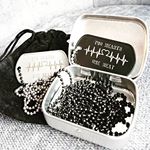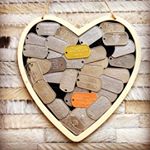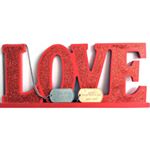 Let's face it ladies. It can be really difficult to find a special gift for the man in your life. You have to find a balance between choosing something that's masculine enough but also has meaning without being too sentimental (or "mushy" as some say). Dog tags are a great gift for any boyfriend, husband, or other important man in your life. They are masculine and stylish enough to be worn every day, and at the same time, can include a message that has special meaning to you as a couple. If he's in the military, add a charm that represents his branch of service. And even if he's not into wearing the dog tags as a necklace, he can put them on a keychain, hang them from his rearview mirror, and much more! You'll also want to check out our selection of paracord bracelets and leather cuffs that can be customized with a personalized dog tag as well.
When you order a set of dog tags for your boyfriend, girlfriend, husband, wife, mom, dad, son, daughter, or friend, you will find that our dog tags are anything but plain since you can design a message and style that fits your unique relationship. Because you can customize your dog tags with your choice of rubber silencer in a wide variety of colors and patterns, they can be a great accessory to an outfit. Your dog tag order comes with one set of silencers included, but feel free to order additional silencers in different colors so that you can change them whenever you want.
At MyDogtag.com, our personalized dog tags allow you to design a custom set of two dog tags with any text that you want. You can wear your dog tags as a set, give one to a loved one, put them on a keychain -- there are plenty of options for how you can use your uniquely designed set of two dog tags. Although dog tags originally started out as a way to identify soldiers, today many people wear them to show they are part of a relationship that is meaningful to them. You will never have to worry about your message fading because it will be printed on military grade stainless steel. When you wear your dog tags as a necklace, you will be keeping your loved one close to your heart.
All our dog tags are available to purchase with gift packaging so your personalized dog tags are ready to present to your loved one. Consider upgrading to a mini hinged tin box that can be laser engraved with an additional custom message to add an extra special touch to your gift.
Cute Dog Tag Ideas for Couples
Once you order your dog tags for your loved one, you are not just limited to wearing them around your neck. Here are some creative ideas for how you can use and display your personalized relationship dog tags:
• At Christmas time, make your wife or husband an ornament incorporating the dogtags. -Hang the dog tags over the corner of a picture frame with a photo of you with your boyfriend or girlfriend.
• Decorate your locker or backpack with dog tags from your BFF.
• Make a shadow box to represent your relationship with items that are important or sentimental, including the dog tags.
• Create his and hers matching keychains when you add your set of dog tags to a keyring.
• Make a personalized bracelet using a dogtag. Guys love our paracord bracelets and leather cuffs!
• Order a set of dog tags for an engagement photoshoot. (Please note: If you are an amateur or professional photographer and want to use dog tags in your photo shoot, email us and we can send you some free dog tags in exchange for royalty-free web-sized copies of at least 2 photographs that we can use online.)
About our Dog Tags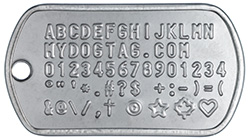 At MyDogtag.com, our goal is to provide the best quality dog tags and service for our customers. Our mil-spec dog tags are stainless steel military specification which means they will last a lifetime, and we offer a variety of materials and colors to choose from. Because our dog tags are completely customizable, you can create any type of dog tag that you need! Not looking for Relationship Tags? No problem! We make dogtags for all sorts of reasons, occasions and fashion such as Military Dog Tags, Relationship Tags, Pet ID Dogtags, Military Supporter Dog Tags, Medical ID Tags, Statement Dog Tags, Braille Dog Tags & Signs, Gear I.D. Dog Tags, Scrapbook & Craft Tags, Sports Dog Tags, Paracord Bracelet, Leather Cuff Dogtag, Signs & Nameplates, Costume Dog Tags, Memorial Dog Tags, MilSim Dog Tags, Christian Dog Tags, Marijuana Dog Tags, Gamer & Geek Tags, Special Occasion Tags, Stag Party Dog Tags, Wedding Dog Tags, HipHop Bling Tags, Christmas Dog Tags, Naughty Dog Tags, …whatever you want to put on a dog tag, we can make it!
Preview your Relationship Tags before ordering with our online Dog Tag generator. Choose your font and dog tag style, write your custom message, choose your chains, silencers, and gift packaging and then see what your finished dog tag set will look like when it's printed. Be sure to proof-read your information carefully!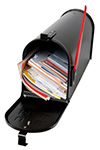 All orders are shipped within 1 business day. If you place your order before 10:00 EST, we can often ship your dog tags on the same day and most of our customers receive their orders within one week. If you need any assistance creating or ordering your Relationship Tags please contact us directly. We would love to help!
Still have questions? Please see our FAQ: