Show your devotion to Christ with a set of 'God Tags'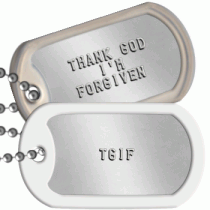 Christian themed dogtags make ideal complements to a crucifix and are a divine way to keep your favorite bible verse close to your heart. They make great souvenirs for church outings, fundraisers, confirmation classes and youth groups. We are the only dogtag manufacturer who can emboss a ✝ cross (crucifix) onto your dogtag!
Christian Dogtags set includes:
See your Christian Dogtags before ordering with the online dogtag generator!
Click on a tag idea below to use as a template for creating your own!
Crucifix Dogtags

Dot matrix image of a crucifix embossed on a dogtag.



Christian Soldier Dogtags

Onward, Christian soldiers, marching as to war, With the cross of Jesus going on before.



Other Christian soliders used these ideas:
Jesus Saves Dogtags

God Bless America.



Other American Christians used these ideas:
Connected Christian Dogtags

Spread the gospel... on the Internet and around your neck!



Other Connected Christians used these ideas: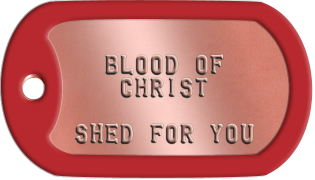 customize now
$
9.99
Communion Dogtags

The blood of Christ was shed for you.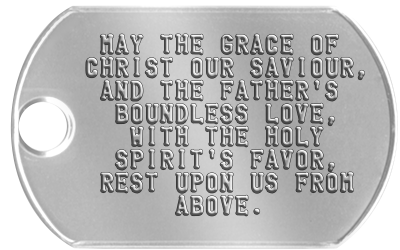 customize now
$
7.99
Prayer Dogtags

Not enough space on a regular dogtag? With our MEGA dogtag there is more room for longer bible passages and prayers.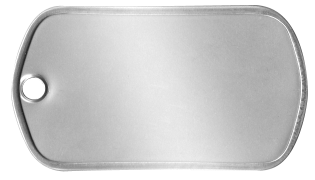 customize now
$
15.00
Dogtag Gift Certificate

Need a unique low-cost gift in a hurry? Want to let your gift recipient customize his own Dogtags? A Gift Certificate is an ideal option!