Dog Tags make great low cost material for craft projects and decorations, their use is limited only by your imagination.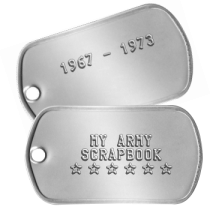 There are hundreds of neat DIY ideas such as Shadow-boxes, heirloom boxes, Dog Tag chandeliers, military babybooks, mason jar labels, Dog Tag collages, valentines day gifts, etc.
See what our other satisfied customers have been saying!
Craft & Scrapbook Tags set includes:
2 x Personalized Dog Tags in your choice of metal & color
2 x Ballchains or alternative fasteners
2 x Rubber Silencers in assorted colors and camo patterns
Personalize your Craft & Scrapbook Tags and see a preview of what they will look like before ordering. Not sure how to design your tags? Use one of these Craft & Scrapbook Tags layouts or suggestions to get started:
More About Craft & Scrapbook Tags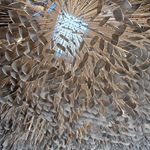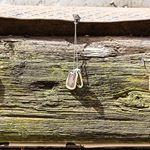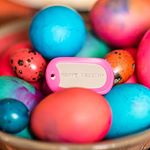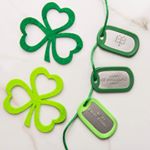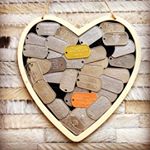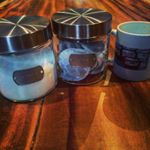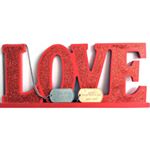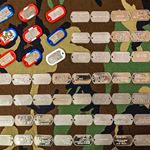 About Dog Tags from MyDogtag.com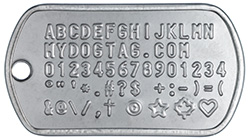 At MyDogtag.com, we provide premium quality Personalized Military Dog Tags for sale that will last a lifetime. They are completely customizable so you can easily order G.I. replica Dog Tags or for any other use or occasion. The tag starts as a blank canvas, what you put on it is entirely your choice... you aren't obligated to put official Military Dog Tag info on it. You also get to see a preview of what your finished Dog Tag set will look like before you even order it! We can even laser engrave your custom logo or image!

All orders are shipped within 1 business day and are usually delivered within 1 week (in North America). If you need any assistance creating or ordering your Craft & Scrapbook Tags please contact us directly, we are here to help!