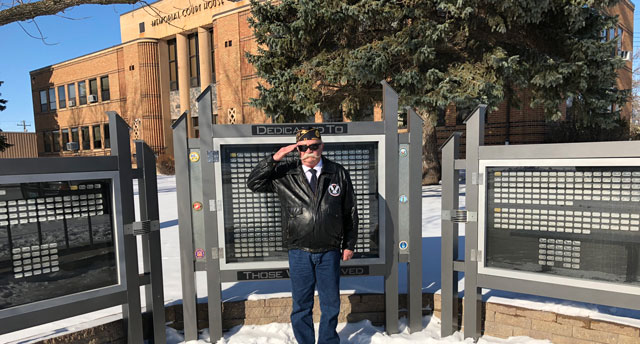 Located in Mohall, ND, the Renville County Deceased Veterans Memoriall honors deceased veterans from the Civil War, Spanish American War, World War I & II, Korean War and Vietnam War. Over 600+ names from Renville County, can each be found etched on an etched dog tag symbolical display of names.
The memorial consists of Dog Tags embossed with the name of each fallen soldier. MyDogtag.com proudly sponsors this memorial by donating each custom Dog Tag.
See more about Giving Back to Veterans.