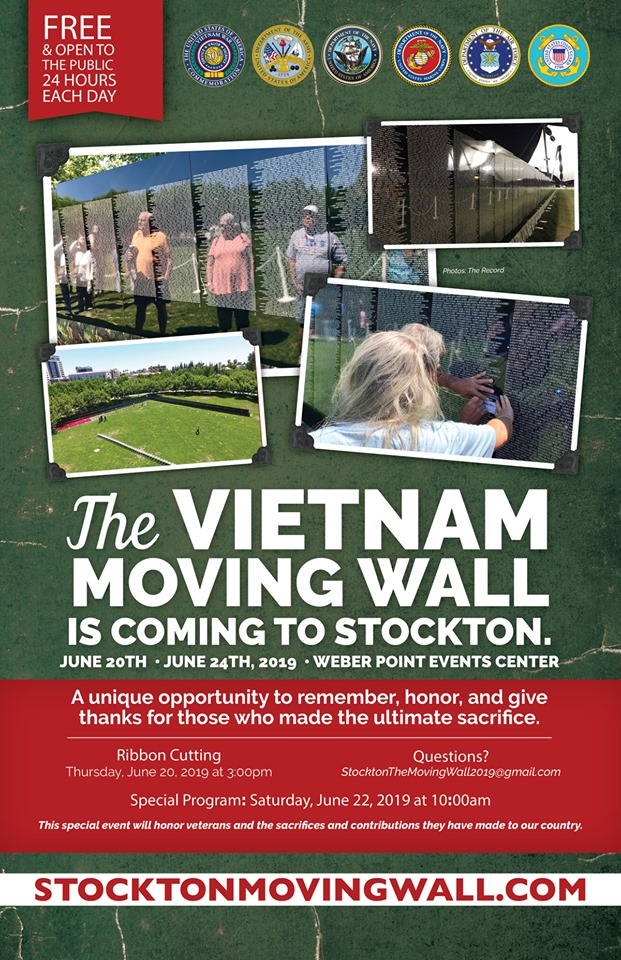 The Vietnam Moving Wall is the half-size replica of the Washington, DC Vietnam Veterans Memorial and has been touring the country for thirty plus years. It honors service members of the U.S. armed forces who were killed or went missing in action in the Vietnam War. When John Devitt attended the 1982 dedication in Washington, he felt the positive power of "The Wall." He vowed to share that experience with those who did not have the opportunity to go to Washington.
The Moving Wall was on display in Stockton on June 20, 2019. Staffed by Veterans and civilian volunteers, they assisted in locating names, accompanying individuals and families to the Wall, helping with taking a "rubbing" of a name or just being available as a "silent partner" at the Wall. During the hours of darkness it was be bathed in a sheen of golden light.

MyDogTag.com proudly donated Dogtags to the San Joaquin County Veterans association to help them fund raise for bringing the wall to Stockton.
See more about Giving Back to Veterans.