Ste. Anne's Hospital Foundation is a charitable organization which supports the well-being of Veterans of all generations who receive health care and services from Ste. Anne's Hospital, the only remaining hospital in Canada entirely dedicated to the care of Canadian Veterans.
MyDogtag.com proudly supported this foundation by donating Dog Tags to be used as commemorative souvenirs of recognition to all of their financial donors. Each dogtag was embossed with Freedom is Never Free and listed four significant Canadian military operations.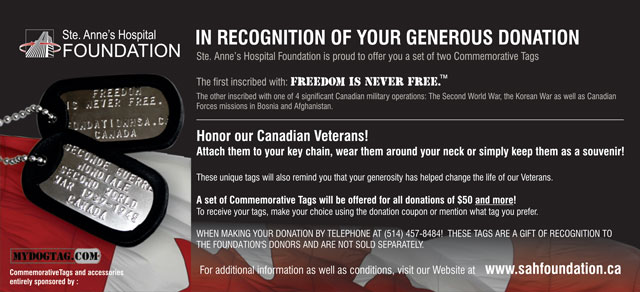 See more about Giving Back to Veterans.