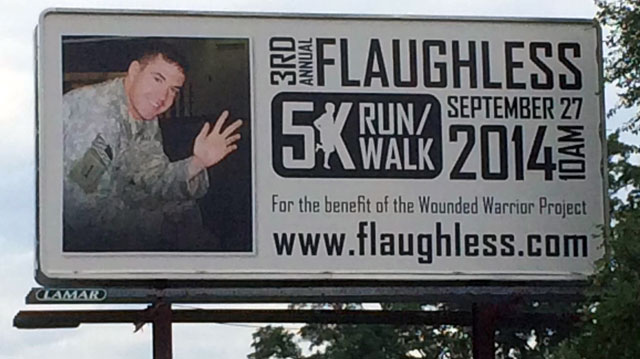 The Flaughless 5K is a memorial Walk/Run, for the benefit of the Wounded Warrior Project in memory of Dan Flaugh, a former US Army soldier who served in Baghdad, Iraq, passed away in December 2011 at the age of 25. It was started by the friends and family of SPC Dan Flaugh in 2012 as a memorial to Dan and a tribute to all service members struggling with the mental and physical damages of war.
Dan Flaugh was a SPC E4, Calvary Scout in the United States Army and served his country on the front line as a Re-Con Scout of Bush's Surge on Baghdad, Iraq. Dan was honorably discharged from the Army in 2008. In December 2011, after struggling with PTSD and depression, Dan took his own life.
The proceeds from the first four years raised over $55,000 for the Wounded Warrior Project. The 2016 race raised more than $18,700 for Retrieving Freedom, Inc., a local nonprofit that trains service dogs for
MyDogTag.com proudly supports The Flaughless 5K race by donating Dog Tags to Live Life Flaughless participants and as award medals to winners of the race.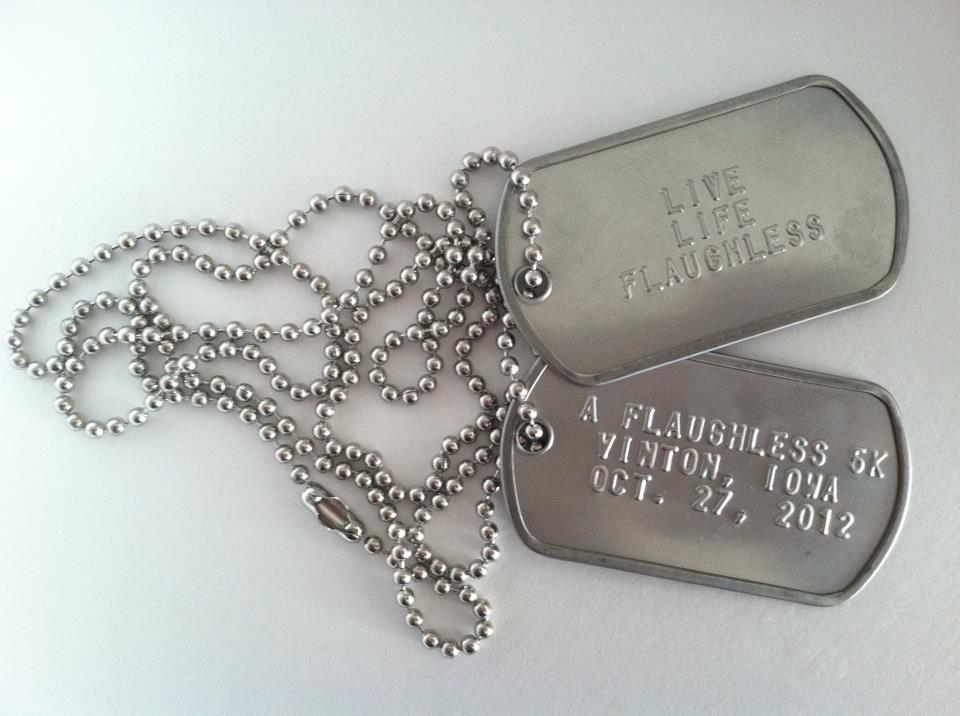 See more about Giving Back to Veterans.