The Veteran Jam Annual 5K Race Against PTSD is held to promote awareness of Post Traumatic Stress amongst our veterans and the overwhelming suicide rates surrounding them.
Veteran Jam is a non-profit organization operated out of Asheville, NC. Their mission is to increase awareness of the sacrifices and struggles of our veterans through community events aimed to foster purposeful and healing relationships.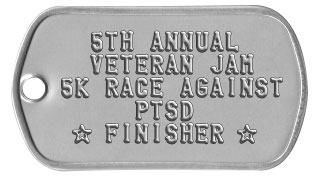 They invite you to join them in honor of all our veterans at one of their upcoming events and always encourage any ideas you may have to pay tribute to those who have sacrificed, as well as, stand in support of those still fighting.
MyDogTag.com proudly donates Dog Tags to the competitors of their Annual 5K Race Against Post Traumatic Stress.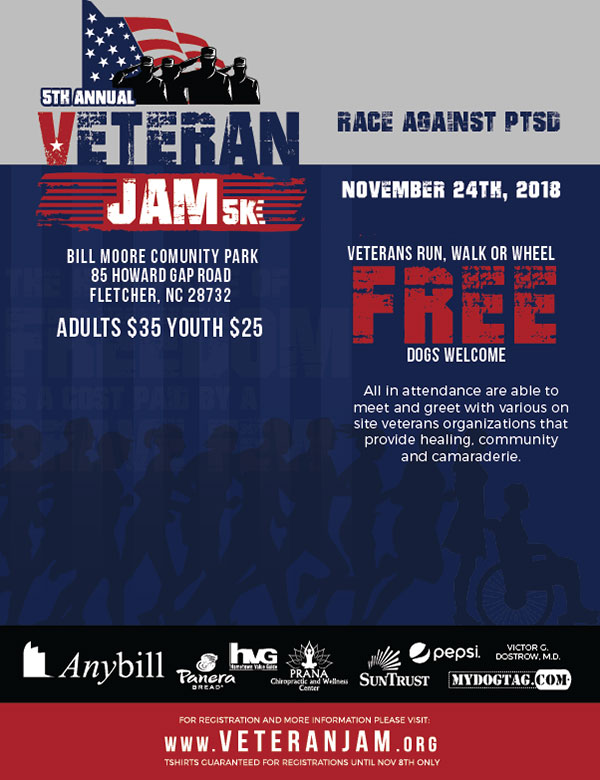 See more about Giving Back to Veterans.