The Daniel K Stein Mission is to Raise Awareness of Combat PTSD and TBI through Unity, Leadership, and Advocacy.– One Family at a Time.
SSG Daniel K Stein served his country in the Marine Corps., US Army Infantry, and US Army reserves. Deploying to both Iraq and Afghanistan.
June 3, 2017, succumbing to PTSD and TBI, he took his own life in the family garage.  Leaving behind his wife Misty and daughter Claire.
Combat PTSD is identified as an anxiety disorder.  Symptoms include insomnia, flashbacks, nightmares, isolation, depression, hypersensitivity, emotional detachment, and more.  It physically and psychologically changes the brain. TBI is the result of damage to the brain from an external force.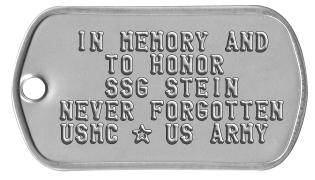 What began as a Memorial Race, turned into something greater.  Fueled by her pain, need to educate, and passion to end this crisis, Misty founded the Daniel K Stein Mission, Inc., October 1, 2017.
MyDogTag.com proudly supports the memory of Daniel and others who succumbed to PTSD and TBI by donating Dog tags for the participants of their annual 5K/10K race.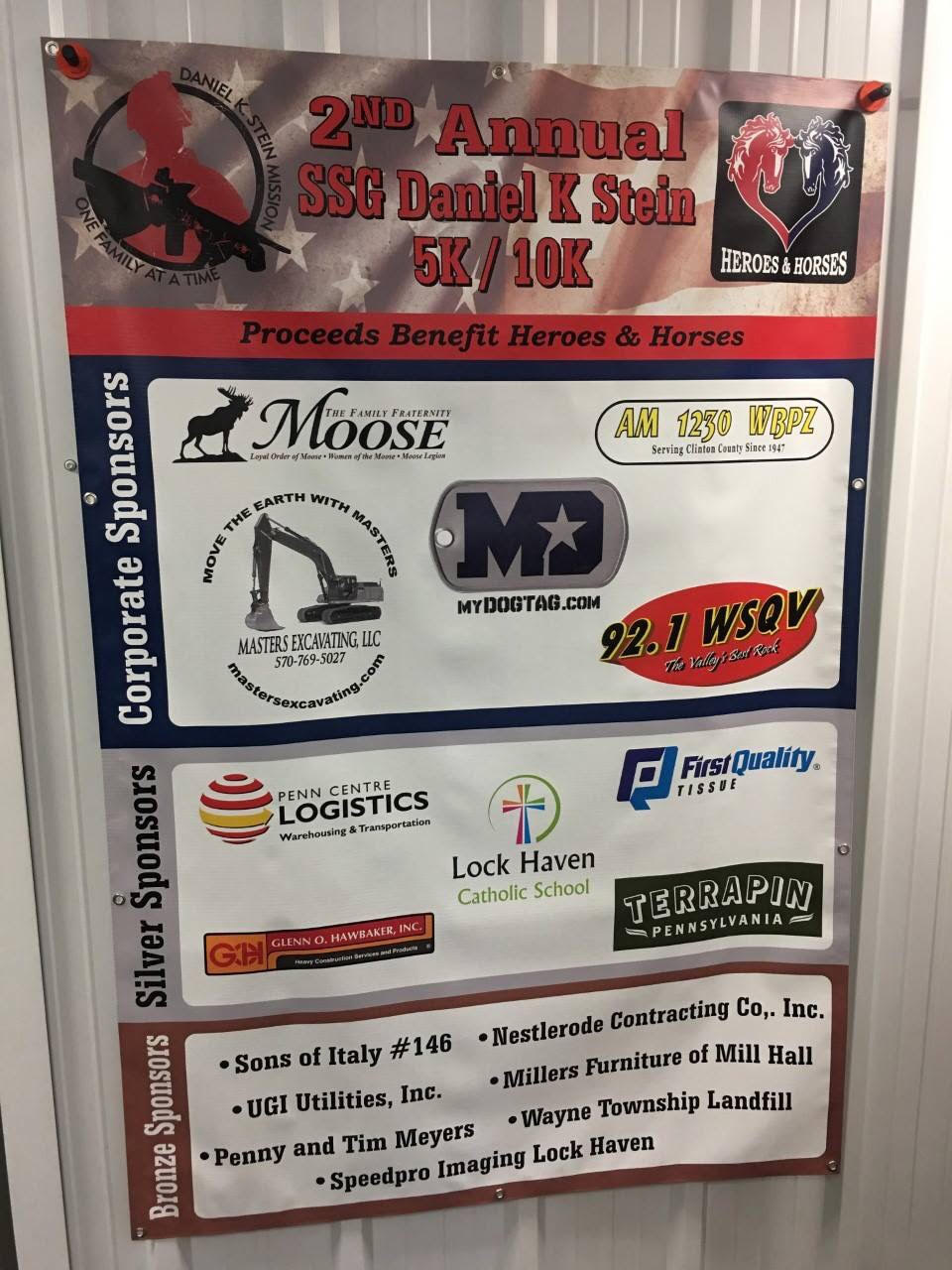 See more about Giving Back to Veterans.