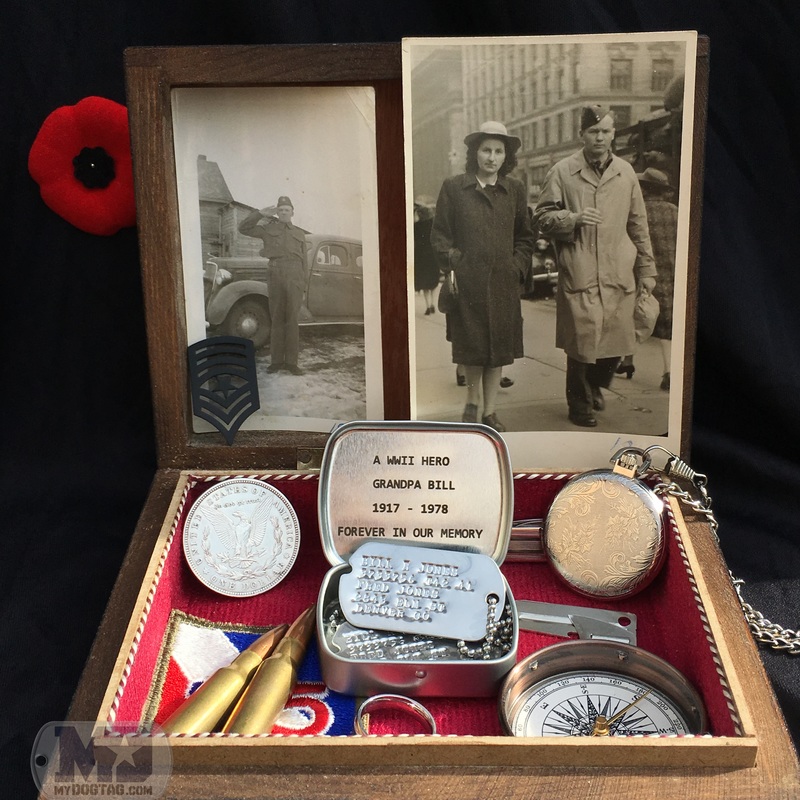 Dog Tags make sentimental keepsakes for honoring the war service of the veteran in your family. Add a set of his replica dog tags to your grandpa's legacy Heirloom box or Shadow-box filled with his other old-timey photos and souvenirs (i.e. war medals, ribbons, wedding ring, pipe, pocket-watch, etc) for passing down to grandchildren.
Commemorate your grandfather, father, or other family members who fought in wars past with a set of replica era-specific Dog Tags to replace their originals lost-in-time. It is a loving way to commemorate their service and sacrifice to their country.
Choose from our wide selection of vintage Dog Tag styles where you can select the Debossed font, rolled-edge orientation, chain-hole position, and vintage chain types or cotton-twill cord. Use our unique template generator system and simply enter your relatives personal information and our system will automatically put it into the correct format to match the following eras of dogtags:
See more ideas and photos of how to incorporate Dog Tags into Veteran shadow boxes.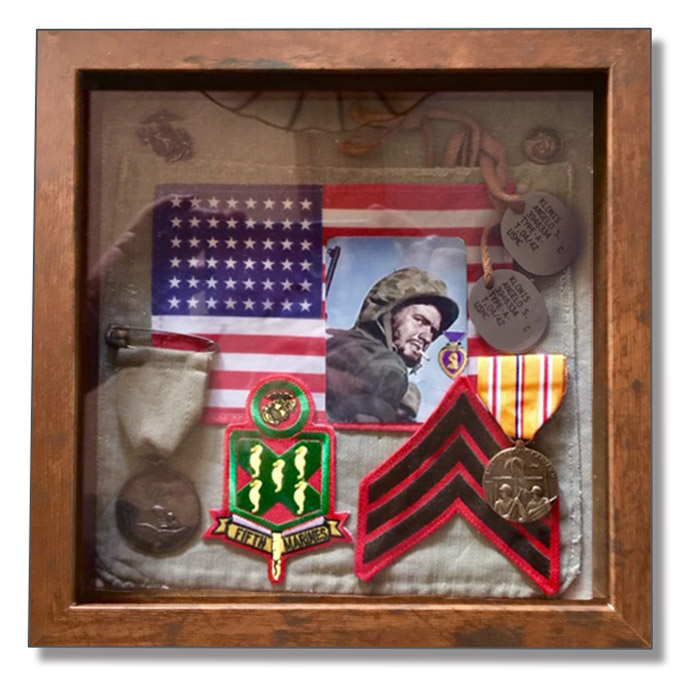 The above Shadow Box display case was custom made by Michael Anderson who offers his military shadow box making services to others. You can contact him at manderson611@yahoo.com or (682) 557-6657.
The medal on the Left is the Guadalcanal "GEORGE MEDAL" (very rare [if original]). The colorized pic is of Sgt. A.S. Klonis (as appeared on the cover of LIFE magazine). The material is a piece of  dwindling stock of USMC M-1941 herringbone combat dungarees, as worn by WWII-Pacific Marines.