Whether you are a Marine, Soldier, Sailor, Pilot... or just a civilian military enthusiast, our authentic US military style Dog tags will exceed your expectations.
Military Dog Tags Layouts & Ideas
Personalize your Military Dog Tags and see a preview of what they will look like before ordering. Not sure how to design your tags? Use one of these Military Dog Tags layouts or suggestions to get started:
More Info About Military Dog Tags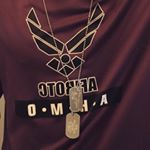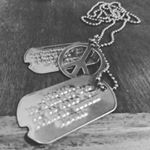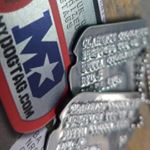 Military Family Dogtags
Is one of your relatives in the military? Support your soldier with a Military Family Dogtag.
About Dog Tags from MyDogtag.com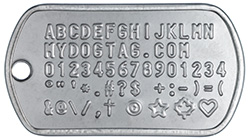 At MyDogtag.com, we provide premium quality mil-spec Dog Tags that will last a lifetime. They are completely customizable so you can easily create your dog tag for a particular use or occasion; A Dogtag is like a blank canvas, whatever you want to put on it, we can make it, we can even laser engrave your custom logo or image!
Choose your Dog Tag style & font, write your custom message, choose your chains, colored silencers, & gift box and then see a preview of what your finished dog tag set will look like before we actually make it!

All orders are shipped within 1 business day and are usually delivered witin 1 week (in North America). If you need any assistance creating or ordering your Military Dog Tags please contact us directly, we are here to help!