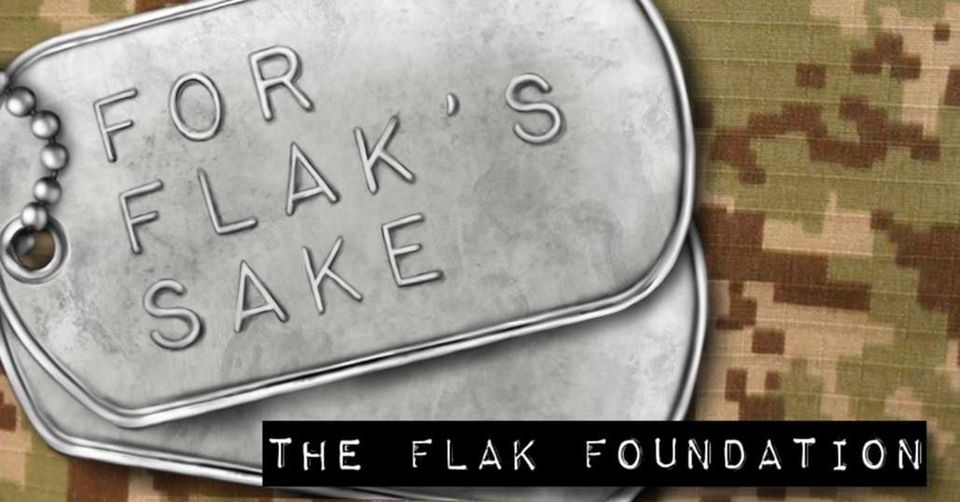 The Flak Foundation is non-profit aimed at addressing and helping veterans with depression, anxiety, addiction, and suicide.
In memory of veteran Bobby Flak it is a veteran founded and operated nonprofit for other veterans, service members, and their families with the struggles at home. Their mission is to create a buddy system between veterans to help rescue each other in crisis for Flak's sake.
Their inaugural event will place the names of those KIA and lost at home on Dog Tags to hang on the Flak's Fallen wall, with Flak's father in attendance. Mydogtag.com is a proud sponsor of the Flak Foundation by providing these Dogtags in their memory.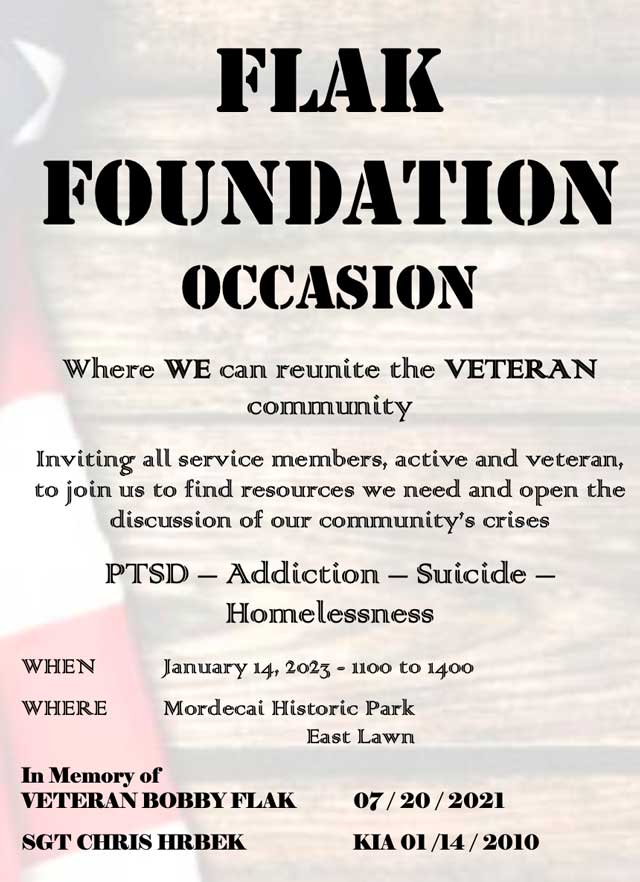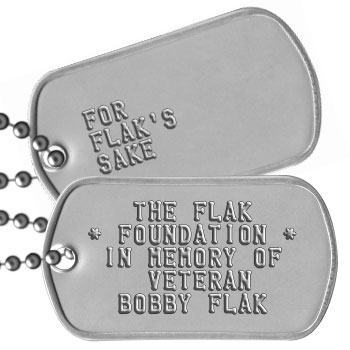 See more about Giving Back to Veterans.